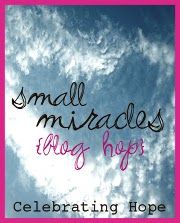 "What has brought me hope lately???"
Well, as my post before this one shows, I felt content, even though it was so brief, I still felt it.
I have hope I will feel it again!
After our vaca, I have hope we are going to be ok.
I have hope I will see my baby again, I will hold her and wont let her go.
My husband has been amazing part of my hope. He gives me such hope I can almost feel it! He is so encouraging and supportive and patient!
I was once told a very long time ago that hope takes 2 things~ desire and expectation! Well I have both, so now I wait....